16/09/2020
Posted by:

Thamizharasu Gopalsamy

Category:

Entrepreneurship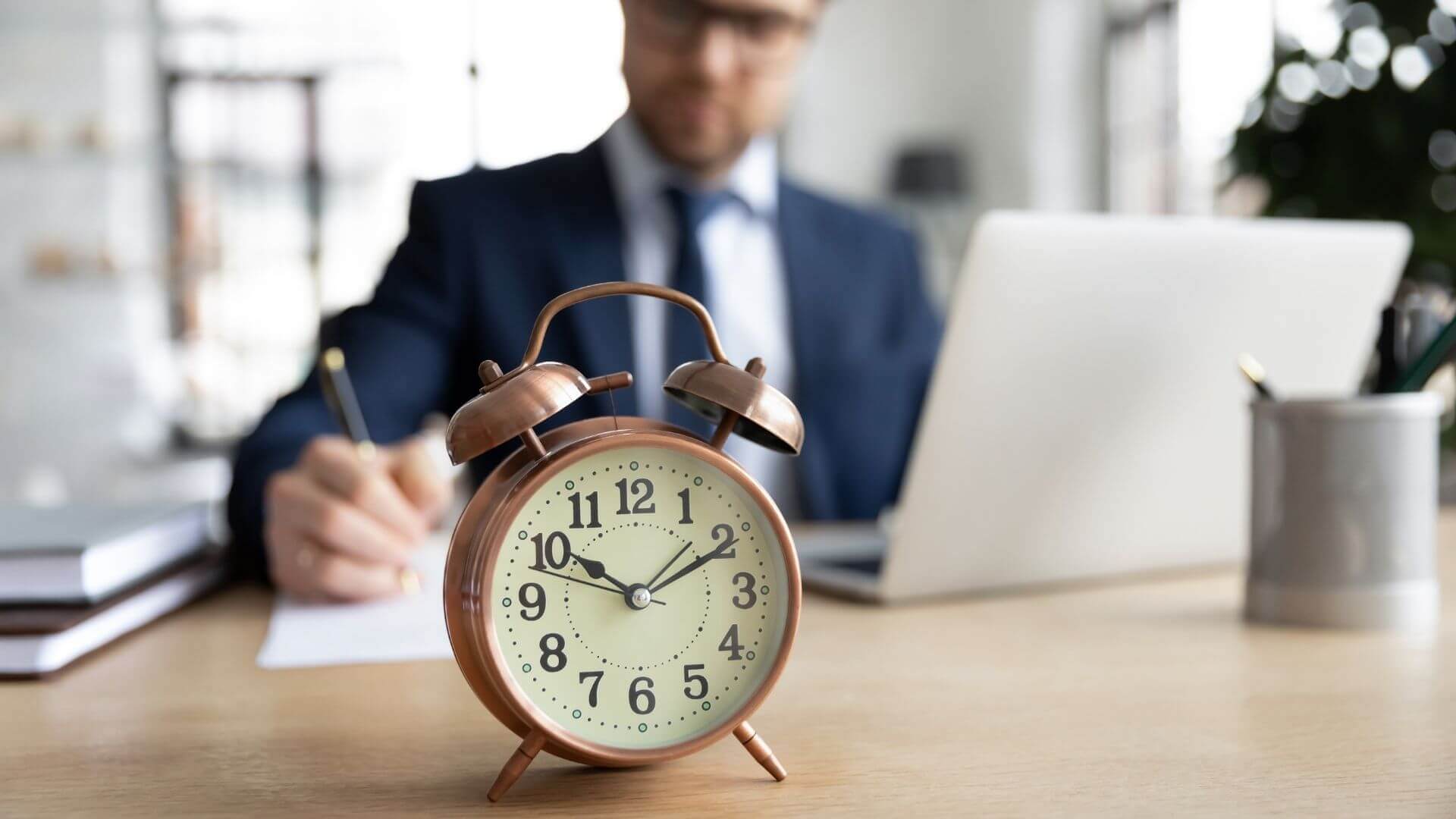 Success involves time management. Entrepreneurs feel that 24 hours aren't enough to accomplish all the tasks. Business advisors focus on improving your time management skills for increased productivity.
Time management shows how to schedule and organize different activities. Time is the most precious resource and valuable. It's irreplaceable and cannot be saved. It can be reallocated from lower value activities to higher value activities.
Business coach suggest some effective time management tips that gradually increase productivity,
Make a schedule and sick to it
Time doesn't wait for you to accomplish your task. Most of the people use a work calendar to schedule meetings and events. This allows people to work on tasks within the given time frame.
This gives an indication, when you don't want to be disturbed and cut down simple distractions that reduce your productivity.
Scheduling tasks gives you freedom to work without any disturbance and tends to be most productive.
Use online or free scheduling app to save your precious time and productivity. Some popular apps include Calendly, Doodle, Visibook, etc.
Use open communication channel
Business advisors prefer working with an open communication channel. While working as a team, it's important to know our tasks as well as the tasks aligned on the same page. The communication channels are crucial in case of so many variables and stakeholders.
Usually, software hosts as a unified platform to stay ahead of project's progress and updates. Some project management tools like Slack, Basecamp, ProofHub, Trello, etc., allow team managers and stakeholders to communicate swiftly in a unified messaging platform. Save time and increase productivity by minimizing unnecessary communication barriers!
Avoid micromanagement
Business coach suggests avoiding micromanagement! Micromanagement would increase the actual workload, its quiet inefficient and can be humiliating to the people you work with. It's simply impairing their ability to make their own decisions! Experts focus on empowering your teammates and completing the tasks efficiently.
Resist micromanagement by identifying the trigger points. Be honest with the team and get their help to move on with the process. Learn to delegate and encourage your teammates to take confident decisions. Employees being honest naturally improve the productivity of your organization.
Create standardized templates
Incorporate certain smart tricks to improve time management. Business advisors focus on deploying pre-set templates to work faster and smarter. Pre-set templates align consistency among teammates, it's a great way to avoid confusion and standardize set documentation.
Create standard in-house templates and share it with your team members. Depending on the industry, use tools like
PandaDoc, Qwilr, Bidsketch, etc., to address your needs.
Have productive team meetings
Business coach suggests having effective team meetings to increase your productivity. Team meetings are crucial which brings in innovative ideas and plans. It's the perfect platform to brainstorm problem-solving issues.
Have team meetings with pre-set objectives and pre-defined time limit. Analyse the amount of time spent on team meetings and keep track of your team meetings on a monthly basis. Each meeting provides a thread to improve productivity!
Use time tracking software like Toggl, clockifyme, HourStack, etc., for tracking time with other additional services.
Business advisors suggest entrepreneurs to relax and keep up with the time management tips. It's natural to get bogged down, but find time to declutter from stress and live a relaxed life. Worrying about incomplete tasks leads to decreased productivity, instead of completing the tasks on time. Contact our expert business coach He will help you to achieve more with very less time.
About Mr.Thamizharasu
Hi., I am Thamizh well known- Author,Speaker and Tamilnadu's No:1 Business Coach and fitness enthusiast. I am a son of educationist and teacher and brother of successful business women., I have worked with more than 300 entrepreneurs in various domains such as Retail, Finance, Textile, Engineering etc. I am on mission to empower 100000 entrepreneurs to achieve their goals and ambitions by providing proven business tools, systems and Strategies.