Business Excellence Seminar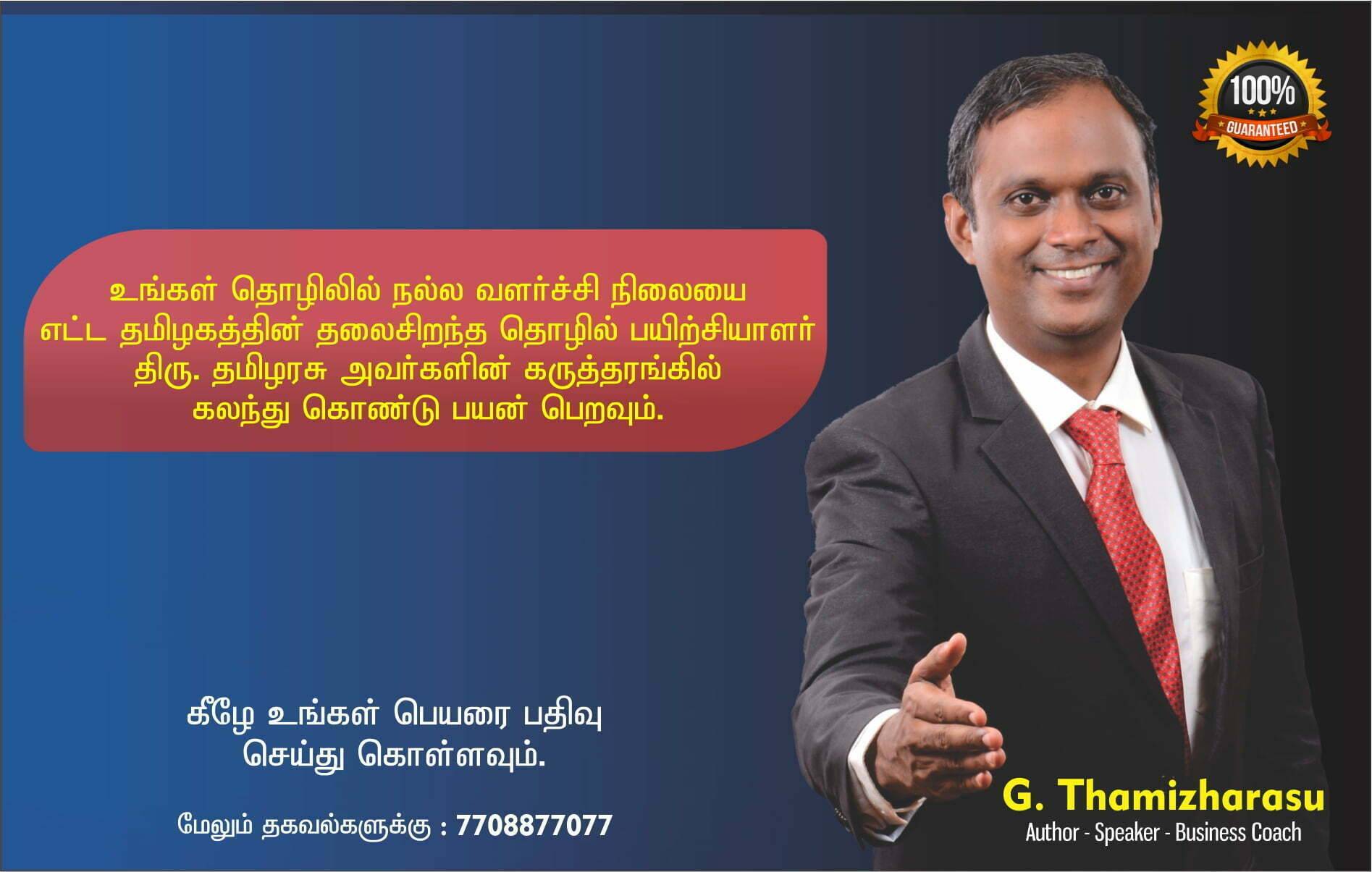 22/09/2018
10:00 AM to 5:00 PM
The Grand Regent, Avinashi Road, Coimbatore.
Benefits of Attending business excellence Seminar – by Business Coach Mr.Thamizh:
1)     6 Must Have Marketing Strategies
2)     The 5 keys to wealth and Happiness
3)     Control your time and life
4)     Blue Print for your Success
5)     3 Important Decision Making
6)     How to do Strategic innovation that will give you un-fair advantage.
7)     Exclusive and surprise announcements for Seminar Attendee's
Kindly receive your tickets as soon as. Only for 30 participants. Exclusive nature of this program tickets will be sold out soon.