21/08/2020
Posted by:

Thamizharasu Gopalsamy

Category:

Business Growth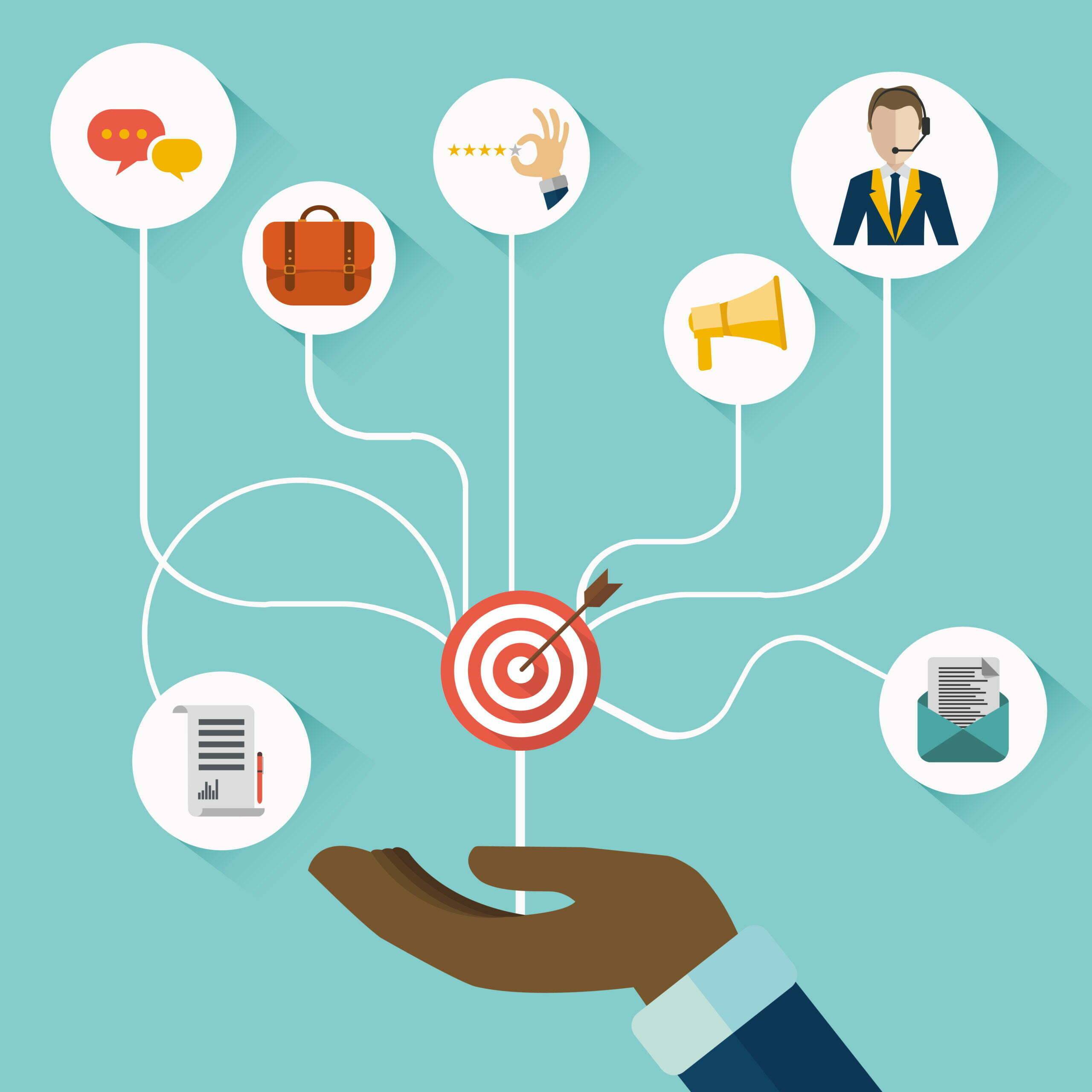 Business is all about finding people who believe in your products or services. Money stays important but, maintaining good customer relationship drives in more business. Get advice from top business advisors to develop a unique relationship with people who care about your products or services. Give them right value and stay connected with people who can benefit your business.
Powerful relationships don't happen in a single day! It's a planned process with several essential tactics that helps you to achieve better customer relationship. Check out the top 5 ideas recommended by business coach to achieve excellent customer relationship,
1. Give individual treatment
Make your customers feel special by giving them right attention and VIP treatment. Make sure to provide quality products which gradually increase the level of customer satisfaction. Look into them as individuals and deliver personalized services.
How to improve individual attention?
Call your customers by name; this makes them feel closer with you and your business. Visitors feel appreciated and happy while hearing their name.

Business advisors

recommend keeping track of visitors whether they're first time visitors or regular clients. Track customer for personalized recommendations.
2. Stay positive in your interaction
Customer service is not a special department instead it's an attitude that inspires you to achieve better results. Business coach recommends excellent customer service to feed on positivity in your business. Analyze the state of mind of your customers and indulge in a healthy positive interaction.
What are the ways to stay positive?
Use positive language throughout your conversation, resort to affirmative words like excellent, exactly, sure, etc and use empathy sentences that create a positive environment for your customers.

Always smile, it's scientifically proven to make your customers happy as well as motivated.
3. Build trust by transparency
Business advisors recommend a healthy relationship by increasing transparency. Many companies keep their operations secretive and customers are probably unaware of your business. Being transparent in your operations and giving people a "behind the scene" look is an excellent way to build trust with your customers.
How to analyze customer experience management tools?
Trust is the foundation for any long-term relationship. Be confident with the help of customer experience management tools. There are plenty of tools available to analyze and monitor customer experience. So, you can give them a try.
4. Build strong relationship on shoestring budget
Business coach recommends entrepreneurs to communicate through effective channel. Build strong reputation with brief e-mail newsletters that show your prospects. Make it an effective communication channel that includes tips or advice that entice customers to purchase more.
How to improve email management?
E-mail marketing is cost-effective just like word of mouth marketing. Email management helps you get rid of unnecessary mails, prioritize messages, and organize workflow! Some top email management software have inbuilt function as an analytics. You can make use of analytics to server your customers better.
Top email marketing tools :
Sendinblue, Drip, GetResponse, Mailchimp.
5. Reward loyal customers
Encourage your customers to work with you again! Business advisors recommend giving customers something valuable in exchange for their time, attention, and business. Target customers with special programs that allow them to revisit the store and encourage a product purchase.
What are the loyalty programs?
Always look for new ideas to benefit customers and keep them close! Some loyalty programs include,
Gift cards.
Allocate certain points for rewards.
Allocate rewards based on the membership level and lot more.
As a business owner, it's your responsibility to look for constant contact with your clients! Get necessary support from business coach to strengthen your client relationship before, during or after the sales process. Track your customers and consequently bond with them!
About Mr.Thamizharasu
Hi., I am Thamizh well known- Author,Speaker and Tamilnadu's No:1 Business Coach and fitness enthusiast. I am a son of educationist and teacher and brother of successful business women., I have worked with more than 300 entrepreneurs in various domains such as Retail, Finance, Textile, Engineering etc. I am on mission to empower 100000 entrepreneurs to achieve their goals and ambitions by providing proven business tools, systems and Strategies.