02/03/2022
Posted by:

Abdul Wadood

Category:

Business Growth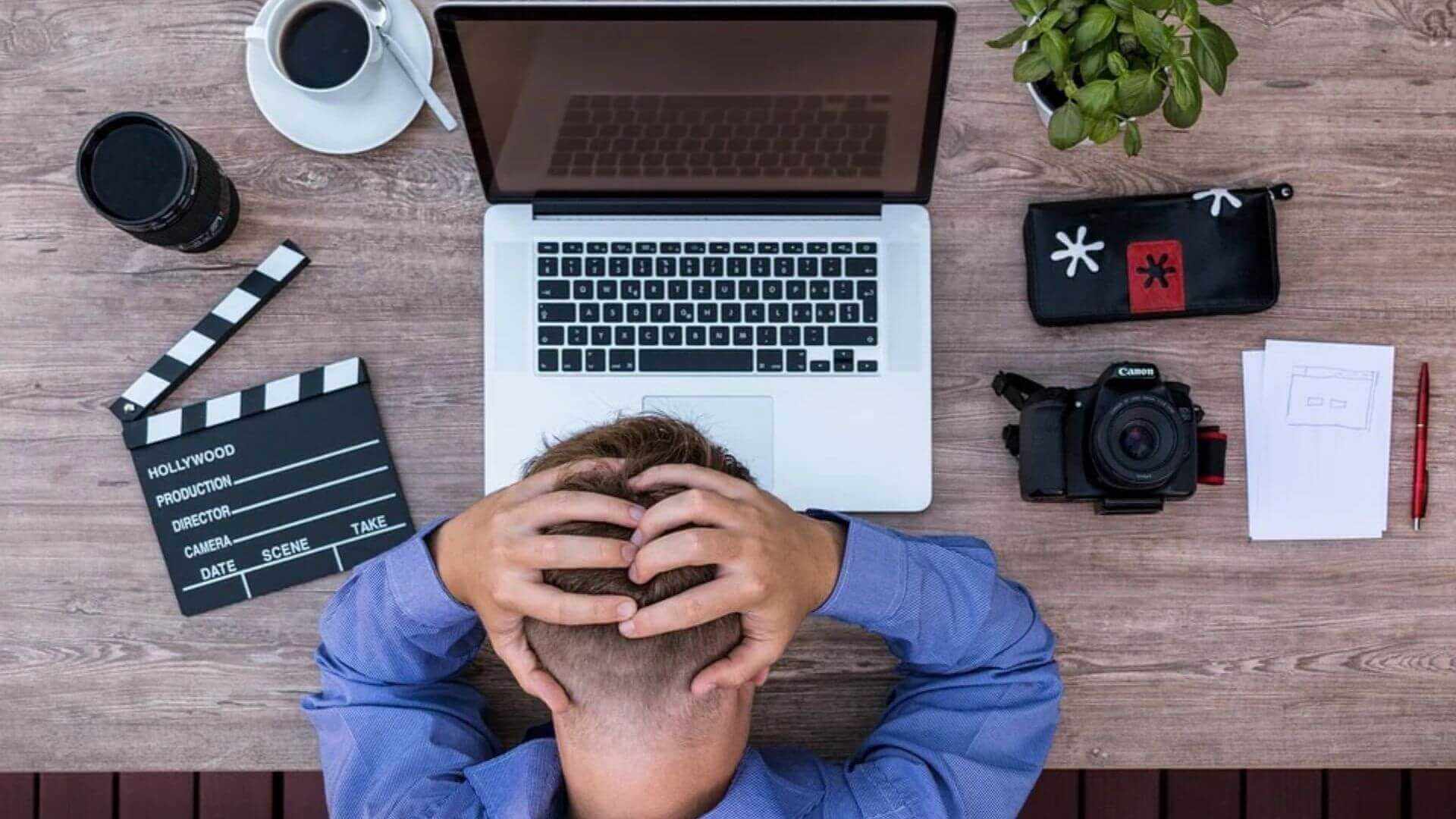 Are you excited to start your new business? Are you excited to get into your entrepreneurship journey?
If you answered "yes", that's great!
If this is your first entrepreneurship venture, you should be aware of the common reasons for business failure.
When you're aware of the reasons for business failure, you can effectively conquer the obstacles you go through.
In this blog, I have listed some reasons why a business fails.

Let's get on the list!
1. Multi-tasking
Multi-Tasking without considerable result in particular task can cause a business to fail, which is obvious.
At the initial stage, you may have to perform a lot of tasks yourself as you may not have the resources to outsource or hire employees.

But, even if you need to perform many tasks yourself, you need to segment important and not so important tasks to utilize your time effectively.
For instance, say that you're running a digital marketing business. In this case, your primary goal will be to bring leads for your services. So, you have to spend your time on lead generation.
However, you can hire employees for doing tasks like replying to customer queries, solving website technical issues, updating website content, etc.

Sure, hiring can be expensive. But, if you want to grow quickly, you should be ready to spend some money.

Once you hire the employees, you should direct them correctly and give only the tasks they can perform. Identifying the tasks that an employee can perform is one of the qualities of a good leader.

As a leader, you should also ensure to keep your employees happy and motivated. You can do so by providing them with a good salary and appreciating them for their efforts.
2. Lack of profit in business
If you want to succeed in your business, you should market your product by identifying the right audience. Right audience + Right marketing message = More Profits
When you choose a product to sell, you should discuss with your team the estimated marketing budget, reach, and conversions.
If you feel that you can satisfy the marketing requirements, you can proceed with your product launch. If not, find an alternative marketing solution or find a product that can fit within your capacity.
If you're in the initial stage of your business and have a limited marketing budget, I suggest you give digital marketing a try as it's more cost-effective.
Below, I have listed some of the digital marketing strategies you can use for marketing your products:
Search Engine Optimization (SEO)

Email marketing

Content marketing

Pay-Per-Click (PPC) advertising

Affiliate marketing

Social media marketing

Influencer marketing
Besides digital marketing, you can also give traditional marketing a try. Traditional marketing does a better job of reaching local audiences and building a personal relationship with the customer.
If you're selling a high-value product, I suggest promoting your product using traditional marketing strategies.
If you want to sell high-value products, you should build a personal relationship with the customers. This can be done only through traditional marketing.
3. Financial problems
Several small and even established businesses are being closed due to financial problems.

As a business owner, you should be aware of your financial position. Moreover, you should know the sources where your money is coming from your business. And, you should know where your money is spent on your business.
Running a business is risky, and things can go wrong at any time. So, you should always reserve some amount of money to help you in times of financial crisis.
Speaking of product pricing, you should price your products attractively. If you're in a saturated industry with many established players, you should sacrifice your profit a bit and offer products at a lower price to capture the market.
Once you capture the market and if customers are liking your product, you can sell the product at a bit higher price. But, again, make sure that your price is competitive and not too high.
4. Team problems
Proper planning is essential to succeed in any kind of business. If you don't have a plan, you won't have an idea of what to do next, which leads your business to fail.

So, if you want to spend your time and resources wisely, you should have a proper game plan for growing your business. This can help you stay away from team problems as well.

When you have a proper plan, you can hire the correct employees to work on your project.
"Failing to plan is planning to fail". This saying holds absolutely true for businesses.
Once you choose the business to start, you should identify your target market and find out the needs of your customers.

You should create a product that can satisfy the needs of customers exceptionally well.

Next, you should analyze your competitors and frame a marketing strategy that can help you overcome the competition.
5. Failing to satisfy customer needs
If you want to succeed in any kind of business, you should satisfy the needs of the customers.
Many business owners fail because they offer low-quality products or services and fail to satisfy their customer's needs.
You can satisfy the customer's needs by providing them with a high-quality product that's above their expectation.

For instance, say that you run a digital marketing business. In this case, you can provide your customers with fantastic digital marketing services that can help their business grow and generate more revenue.
Conclusion
If you're planning to start a business or an existing business owner, you can prevent your business from failing by keeping the points mentioned above in mind.

Generally speaking, if you work hard with a proper plan and strategy, you can succeed in your business.
If you need some help to grow your business, you can consider hiring a business coach.