08/03/2023
Posted by:

Thamizharasu Gopalsamy

Categories:

business strategy, Marketing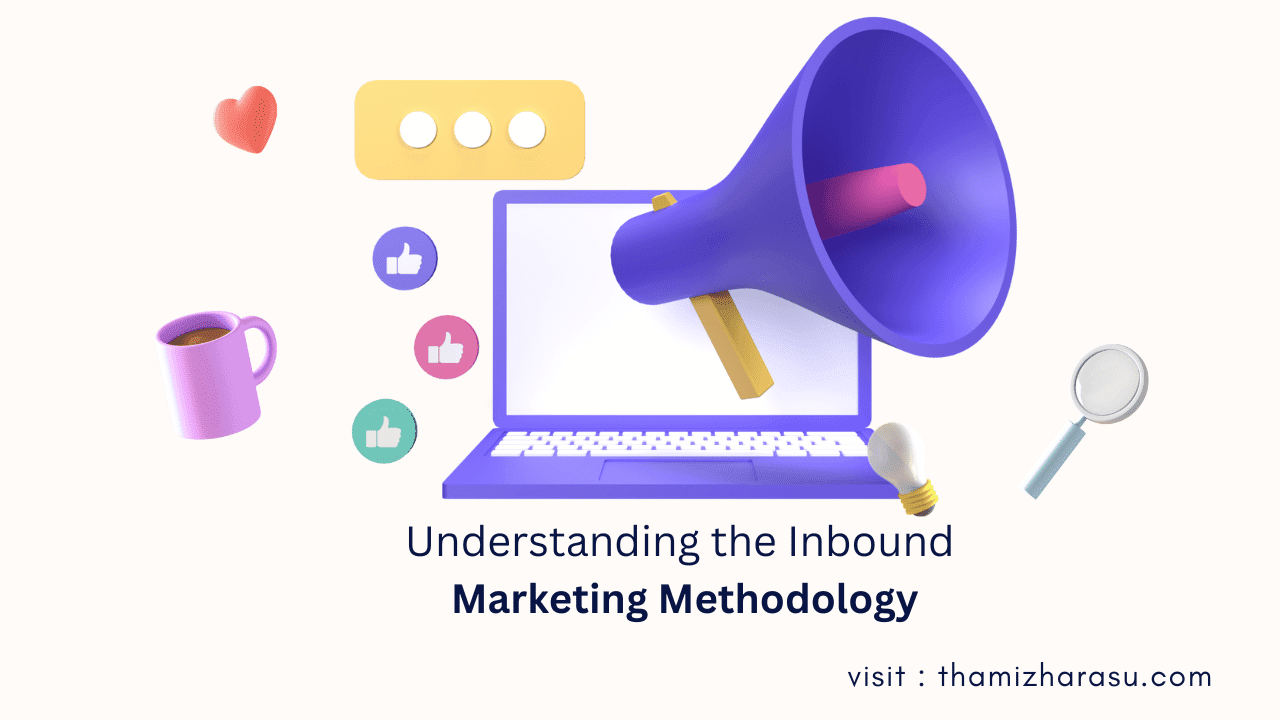 Understanding the inbound marketing methodology is very important for winning clients/customers, In a world where businesses are constantly vying for attention, it can be tough to make your mark. But what if there was a way to attract potential customers to your brand, rather than pushing them away? Introducing inbound marketing – a powerful approach that focuses on drawing customers in through compelling and informative content. In this blog post, we'll explore the four phases of the inbound methodology and provide strategies for creating content that connects with your target audience. We'll also cover common mistakes to avoid and share tips for analyzing and optimizing your results. By implementing these insights, you can take your business from ordinary to extraordinary in even the most crowded markets!
What is Inbound Marketing?
Inbound marketing is a type of marketing that focuses on drawing customers in, rather than actively seeking them out. It's about creating content that pulls people toward your company and product, rather than pushing your message out to them. Inbound marketing is one of the most effective ways to grow your business in a crowded market because it allows you to stand out from your competitors and attract attention on your own terms.
The first step in any inbound marketing campaign is to create compelling content that will attract your target audience. This could be anything from blog posts and articles to ebooks and infographics. Once you have this content, you need to get it in front of as many people as possible. This means promoting it through social media, email marketing, and paid advertising.
Inbound marketing takes time and effort, but it's worth it. Not only will you attract more leads and customers, but you'll also build trust and credibility with your audience. And when they're ready to buy, they'll already know who to turn to.
The 4 Phases of the Inbound Methodology
Inbound marketing is a methodology that can be used to attract, engage, and delight customers. The inbound methodology has four phases: attract, convert, close, and delight.
The attraction phase is all about getting found by the right prospects. In order to do this, you need to create content that is relevant and informative to your target audience. Once you have their attention, you need to make sure that you are providing them with an offer that they cannot resist.
The conversion phase is all about turning your prospects into leads. In order to do this, you need to provide them with a way to contact you (such as a form or a phone number). You also need to nurture your leads by providing them with valuable content that will help them move further down the funnel.
The close phase is all about converting your leads into customers. In order to do this, you need to provide them with a compelling offer (such as a discount or a free trial). You also need to make sure that your sales team is following up with the leads in a timely manner.
The delight phase is all about turning your customers into promoters. In order to do this, you need to provide them with outstanding customer service and give them opportunities to give feedback. You also need to stay in touch with them after they make a purchase and keep them updated on new products and services.
Strategies to Help Your Business Grow with Inbound Marketing
In order to help your business grow with inbound marketing, there are a few key strategies you should keep in mind. First and foremost, it's important to have a solid foundation in place by ensuring that your website is optimized for search engine ranking and conversion. This means having well-written and keyword-rich content, as well as making sure that your site's design is user-friendly and encouraging visitors to take the desired action (such as signing up for your email list or making a purchase).
Another key strategy is to make use of social media platforms to reach out to potential customers and build relationships. This can be done by creating engaging content and sharing it on a regular basis, as well as interacting with users who mention your brand or product. Additionally, using paid advertising on social media can be an effective way to reach a larger audience with your marketing message.
Finally, don't forget about the power of email marketing! Collecting email addresses from website visitors and then sending out targeted campaigns can be a great way to nurture leads and convert them into customers down the line. Plus, emails offer the perfect opportunity to cross-promote other products or services that you offer.
By following these strategies, you can give your business the best chance possible to grow through inbound marketing.
Creating Content That Connects with Customers
In order to connect with customers, your content must be interesting, useful, and engaging. That means creating content that is relevant to your target audience and provides them with value.
To do this, you need to understand who your target audience is and what they want to see from you. Once you know this, you can create content that appeals to them and helps them solve their problems.
Inbound marketing is all about creating valuable content that draws people in and helps them along their buyer's journey. By creating content that is helpful and relevant to your target audience, you can build trust and credibility with them, which will ultimately lead to more sales.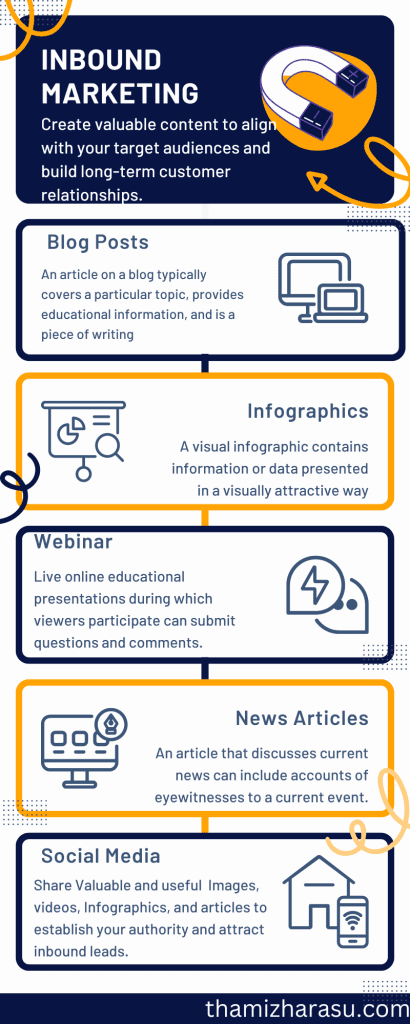 Lead Nurturing Methods to Build Relationships with Prospects
There are many lead nurturing methods you can use to build relationships with potential customers. Here are a few of the most effective:
1. Personalized emails – Send your prospects personalized emails that are relevant to their needs and interests. This will show them that you care about their business and are willing to go the extra mile to help them succeed.
2. Educational content – Share helpful, educational content with your prospects on a regular basis. This will not only help them learn more about your products or services but also build trust and confidence in your company.
3. One-on-one meetings – Schedule regular one-on-one meetings with your prospects to get to know them better and discuss their specific needs. This personal touch will go a long way in building strong relationships.
Common Mistakes to Avoid When Implementing Inbound Strategies
There are a number of common mistakes that businesses make when implementing inbound marketing strategies. Here are some of the most common mistakes to avoid:
1. Not Defining Your Target Audience
One of the most common mistakes businesses make is not taking the time to properly define their target audience. Without a clear understanding of who your target audience is, it will be difficult to create effective content and campaigns that resonate with them. Take the time to research your target audience and create buyer personas to help you better understand their needs and wants.
2. Not Creating Compelling Content
Another common mistake is failing to create compelling content that speaks to the needs of your target audience. Your content must be interesting, informative, and relevant if you want people to read it and share it with others. Remember, your goal is to attract visitors to your website and convert them into leads, so make sure your content is up to par.
3. Not Promoting Your Content Effectively
Just creating great content isn't enough – you also need to promote it effectively if you want people to see it. There are a number of ways you can promote your content, including social media, email marketing, paid advertising, and more. Experiment with different tactics and find what works best for your business and target audience.
4. Not Measuring Results Regularly
Finally, another common mistake businesses make is failing to measure the results of their inbound marketing frequently. Having to measure the result and modify strategy accordingly is important for inbound marketing success.
Analyzing and Optimizing Your Results
As your inbound marketing strategy begins to take shape and you start seeing results, it's important to analyze and optimize those results to ensure that your efforts are as effective as possible.
There are a number of ways to go about this, but some key things to keep in mind are your conversion rates, leads generated, and traffic sources.
By taking a close look at these metrics, you can identify areas where your strategy is working well and areas that could use some improvement. From there, you can make adjustments to your approach accordingly.
Continuous optimization of your inbound marketing strategy is essential for keeping up with the competition and driving long-term success for your business.
Conclusion
Inbound marketing is a powerful tool for businesses of all sizes. It can help you increase brand awareness, attract more customers, and boost your sales. With the right strategy in place, it can be an invaluable asset that helps your business stand out from the competition and thrive even in a highly crowded market. By following our tips outlined above, you'll be well on your way to creating an effective inbound marketing campaign that will take your business to the next level!