11/08/2022
Posted by:

Thamizharasu Gopalsamy

Categories:

Marketing, Sales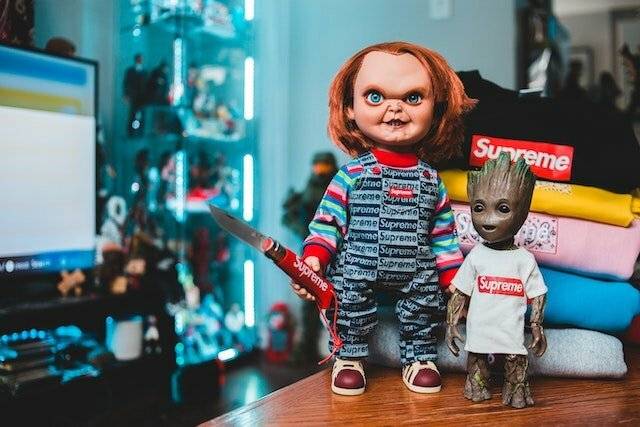 There are a few different targeting options that businesses can use in order to achieve brand awareness. These options include digital advertising, search engine optimization, PR, and earned media. It is important to choose the best option for your business based on the strategies that you are able to implement and the resources that you have available.
There are a variety of ways to achieve brand awareness, but which targeting option is best for your business?
Each option has its own advantages and disadvantages. Some options, such as print advertising, can be costly and take time to produce results. Other options, such as online advertising, can be more affordable and faster to implement. It's important to consider the specific needs of your business before making a decision about which targeting option is best for you.
1. Brand Awareness: Which targeting Option is Best for You?
When it comes to brand awareness, there are a variety of options available to businesses. Some may prefer traditional advertising methods, while others may prefer more non-traditional means. Regardless of the choice, there are some key factors to keep in mind when selecting an option.
One important factor is the budget. Advertising can be expensive, and many businesses may not have the funds available for a full campaign. Non-traditional methods such as social media marketing can be less expensive but may require more effort on the part of the business owner.
Another important consideration is the target audience. Different strategies could be more or less effective based on who is being targeted. For example, advertising campaigns that target specific demographics such as young adults or parents might be more effective than general advertising campaigns that reach everyone.
2. How to Make Your Targeting More Effective for Brand Awareness
1. One of the most important steps in increasing brand awareness is targeting the right audience. Effective targeting will ensure that your message is reaching the people who are most likely to be interested in it.
2. Make sure your branding and messaging are consistent across all channels. This will help build trust with potential customers and make them more likely to return to your site or product.
3. Use tools like Google AdWords and Facebook Advertising to reach a larger audience quickly and affordably. However, be sure to research each tool thoroughly so you don't waste your money on ineffective campaigns.
4. Take advantage of social media platforms like Twitter and LinkedIn to create powerful content that can be shared with a wider audience. This will help you build relationships with potential customers and evangelize your brand message.
5. Finally, make sure that your brand awareness efforts are effective by monitoring results regularly and adjusting your strategies accordingly. If you don't measure progress, you won't know if you're making headway or not – so start tracking today!
3. A Revolutionary Method for Increasing Brand Awareness
A revolutionary new method for increasing brand awareness is known as the "8×8 Method." The 8×8 Method was created by Brent Justice, the CEO of BrandPoint. Justice believes that by using this method, businesses can achieve a level of brand awareness eight times greater than traditional methods. The 8×8 Method consists of the following steps:
1. Create a killer ad campaign that captures attention.
2. Choose an interesting and relevant topic to talk about on your blog or website.
3. Write engaging content that promotes your message and helps people learn more about you and your business.
4. Share your content on social media platforms like Facebook, Twitter, Instagram, and LinkedIn, etc.
5. Use keyword-rich titles and descriptions when sharing your content on social media to help people find it more easily.
4. which targeting option is best for influencing consideration
There are a few different targeting options available when it comes to influencing consideration, and it can be tough to decide which one is best for your needs. However, if you take the time to consider your options and what you hope to achieve, you should be able to choose the right option for you.
One popular option is audience targeting, which allows you to target specific groups of people based on factors like age, gender, location, interests, and more. This can be a great way to reach a specific group of people who are more likely to be interested in what you have to offer.
Another option is behavioral targeting, which involves targeting people based on their online behavior. This can be a great way to reach people who may be interested in what you have to offer but who haven't been exposed to your brand before.
Finally, there is retargeting, which allows you to target people who have already been exposed to your brand or product. This can be a great way to remind people about what you have to offer and encourage them to take action.
No matter which targeting option you choose, make sure that you are clear about your goals and what you hope to achieve. With the right approach, any of these options can be effective in influencing consideration.
5. The Surprisingly Effective Way to Reach New Customers
A recent study by Forbes showed that consumers are more likely to buy a product if they know about it. This is especially true when it comes to new products. If you want to reach new customers, one effective way to do so is through brand awareness. In other words, make sure your customers know about your brand and what you offer. One way to achieve this is by using marketing tools such as social media, advertising, and website content. By doing so, you'll increase the chances that potential customers will discover and consider your products.
6. How To Achieve Maximum Effectiveness With Advertising Campaigns?
Setting up an effective advertising campaign is essential for any business. However, achieving maximum effectiveness can be a challenge. Here are some tips to help you achieve success.
1. Make sure your advertising campaign is consistent. Advertisers that consistently invest in their branding and marketing efforts are more likely to achieve results than those who switch between campaigns frequently. This not only helps you build brand awareness but also reinforces the message you're trying to send to your customers.
2. Choose the right media to reach your target audience. Television, radio, newspapers, and online platforms all have their own strengths and weaknesses when it comes to advertising. Make sure you use the right medium for each stage of your marketing plan so that your audience is reached effectively and efficiently.
In conclusion, there is no clear preference for one over the other when it comes to achieving brand awareness. However, traditional advertising methods may be more effective for certain brands, while others may prefer nontraditional methods such as online advertising or social media marketing. Regardless of the choice, it is important to consider the overall objectives of the campaign and make sure that the chosen method meets those goals.
We recommend you contact us for a customized 1-time free consultation for your brand awareness campaign. Value Rs: $1000. Submit the form below.